Written By : Samantha Cee
Instagram: x_itavia_
snapchat: x_itavia
Fashion Gxd Magazine: what made you want to become a model?
Tamikah Raymond: I never really understood growing up how beauty was always determined on a person's size, it was rear you see a Plus Size woman on billboards or in the fashion eye . I've always been a little chunkier then girls my age growing up and I didn't feel like when it came to fashion I had an idol I can relate to that was my size. So I want to be an inspiration and an idol to young women who get antagonized or made fun of from being plus size.
Fashion Gxd Magazine: What three pieces of advice would you give to young woman who want to become models ?
Tamikah Raymond: Be confident, believe in yourself even if no one else does, we often get discouraged when we feel that nobody is being supportive don't let that be a reason to lose belief,
and be a BOSS invest in yourself and your career pay for photo shoots if you have to, find ways to do your own hair/makeup if financially you aren't able to, because you have full control over the direction your career goes in and nobody wants what's best for you like you do.
Fashion Gxd Magazine: If you had the chance to start your career over again, what would you do differently?
Tamikah Raymond: I would've started my career off sooner , I always pushed backed my career and wasn't fully focused. I think if I would've taken my career a little more seriously and been more active earlier in my life I would be successful by now.
Fashion Gxd Magazine: What would you say are the top three skills needed to be a successful model?
Tamikah Raymond: Confidence, Ambition, and Personality
Fashion Gxd Magazine: What have been some of your failures, and what have you learned from them?
Tamikah Raymond: Some of my failures have been allowing other people perspective of me bring me down even to the point where I look at myself in complete disgust, and become extremely emotional to the point of being depressed. I've learned that nobody in this world will love you flaws and all besides yourself. I will never again allow what someone else thank about me dictate my mood or make me second guess how beautiful I am on the outside or within.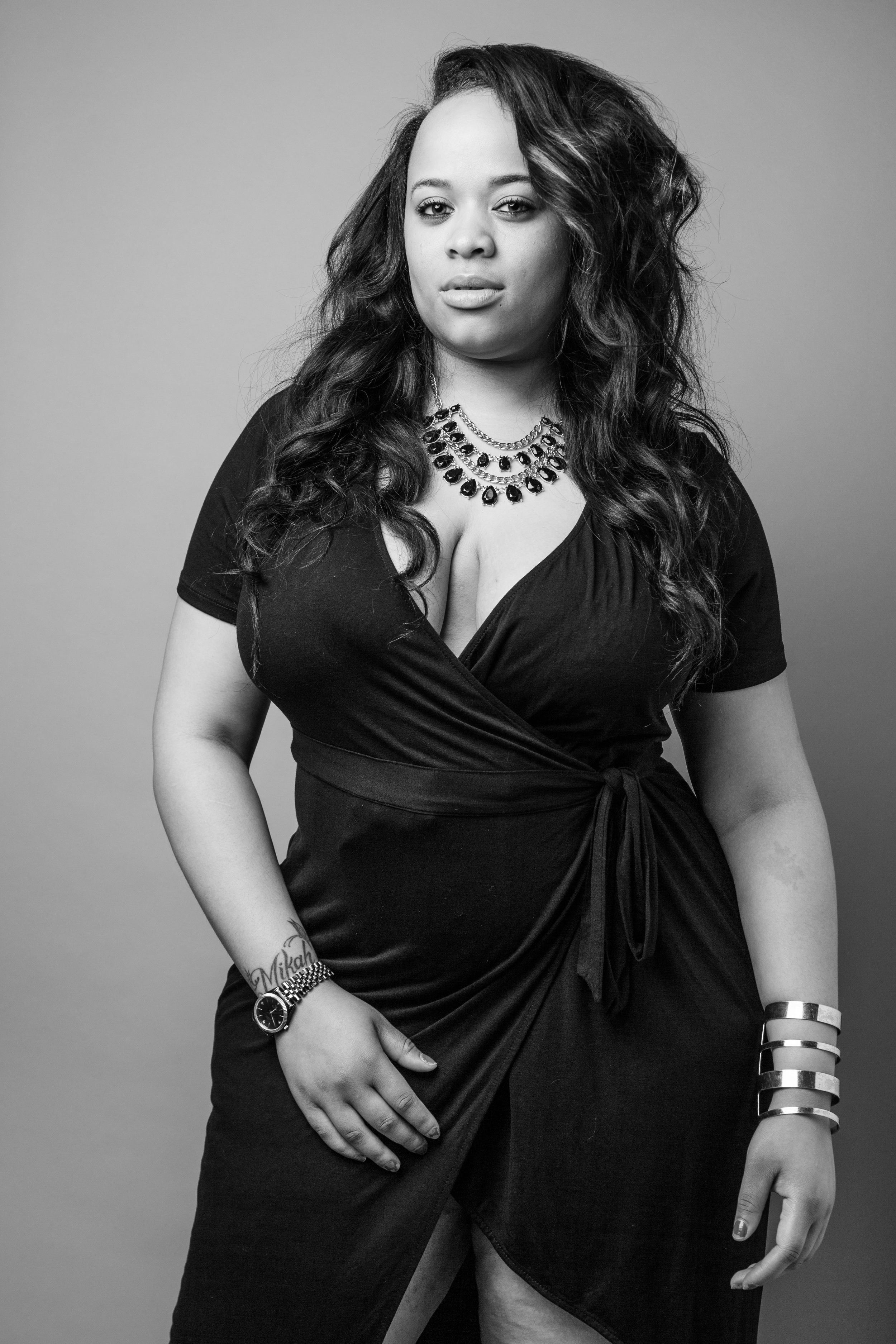 Fashion Gxd Magazine: How many hours do you work a day on average?
Tamikah Raymond: About 12 hours including my full time job
Fashion Gxd Magazine: Describe/outline your typical day for a shoot ?
Answer: I wake up extremely happy for the opportunity to a cup of coffee which gives me just the right amount of energy. Depending on the shoot I will either come with my hair and makeup already done or get my hair and makeup done once I arrive. And lay out my outfits/ get fitted. And depending on the photographer they will introduce themselves and give certain pointers. Or they'll just want me to get straight to business. I get in front of the camera AND OWN IT!
Fashion Gxd Magazine: How has being a model affected your family life?
Tamikah Raymond: I'm so focused on ways to make my career go in the right direction, I miss family functions often but I'm sure they understand.
Fashion Gxd Magazine: What motivates you?
Tamikah Raymond
How my mother overcame the struggle as an independent woman while raising two girls and my sister's hustle and drive. Plus MONEY of course.
Fashion Gxd Magazine: How do you generate new ideas as a model during photo shoots ?
Tamikah Raymond: I generate new ideas during a shoot based off the energy in the room.
Fashion Gxd Magazine : What sacrifices have you had to make to be a successful model ?
Tamikah Raymond
: I
wouldn't
even
consider
myself a successful model yet, however some sacrifices I had to make to get back on track with my modeling career is distancing myself from very close friends who I love like family ,who was just not encouraging and didn't have the same "go getter/hustler" mentality as me.
Fashion Gxd Magazine: Where you see yourself and yourself in 10 years? 20 years?
Tamikah Raymond: In 10 years I see myself having all my credentials right, down to my bachelor's and all my LLC's intact, plus I WILL be a part of a major modeling agency. In 20 years, honestly just happy married somewhere with a family, owner of multiple business' including my own plus size clothing line, my own modeling agency and a transportation company.