Written by Samantha Cee:
This week we sat down with an amazing rising bran Inspired by Ibrena. Inspired by Ibrena is an inspirational, self care brand. Being a personal brand where they currently offer inspirational messages in the forms of Greeting Cards, Life Coaching Personalized Quotes, and Self Care Blogs. Get the exclusive interview with Fashion Gxd Magazine on the brand phenom.
Social media accounts
Instagram: @transparenttrin (Blog) // @inspiredbyibrenallc (Life Coaching)
@inspiredbyibrenacards (Greeting Cards)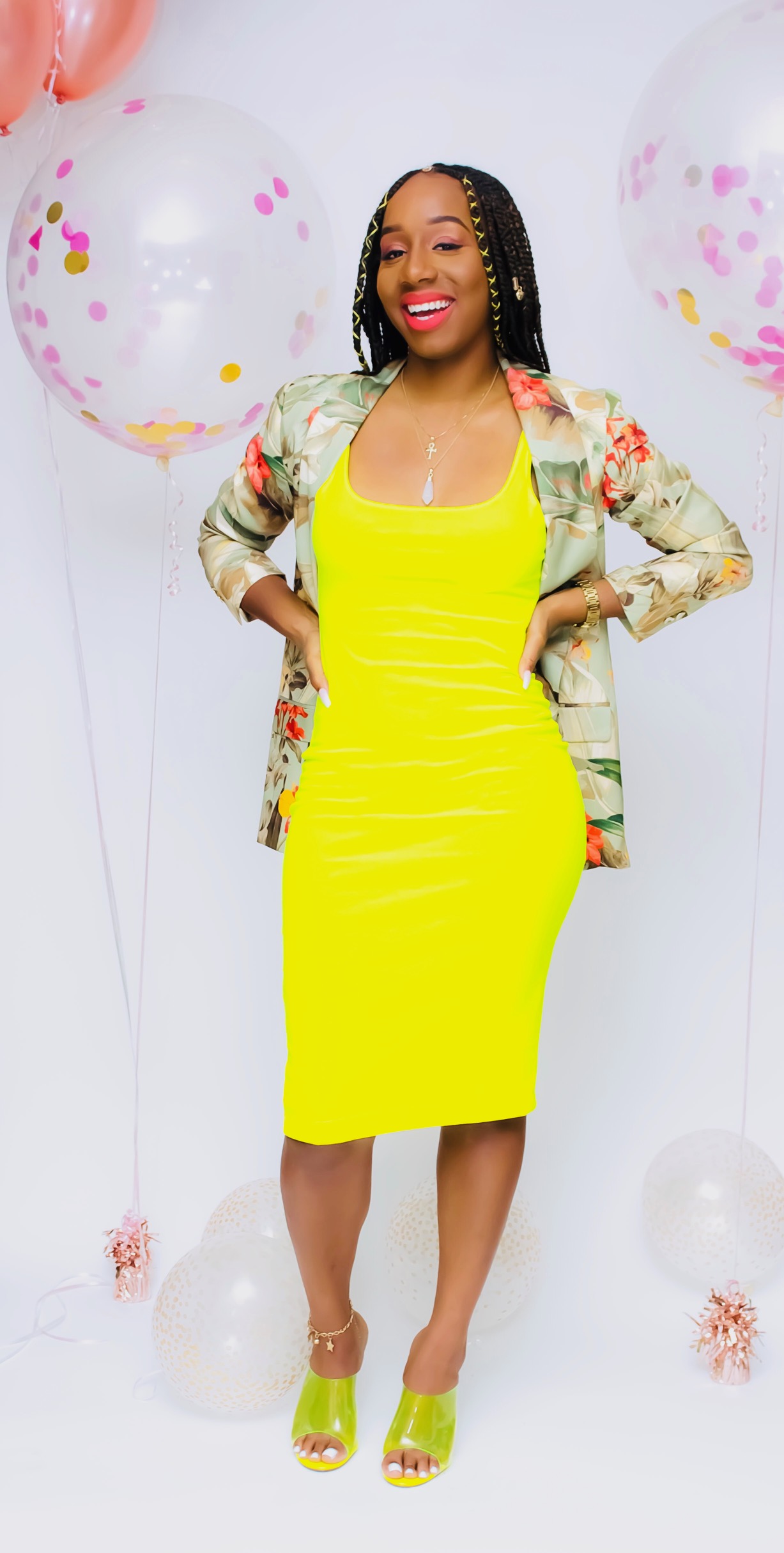 Facebook: Inspired By Ibrena LLC // Twitter: trinity_ibrena
Fashion Gxd Magazine : How did the idea for your business come about?
Answer: Inspired by Ibrena Life Coaching began through my love for connecting with others and talking about their goals, life, obstacles, passions, and struggles. I believe these conversations allow for hue-mans to share and support one another along their journeys throughout life; they help people grow and evolve.
From conversations with millennials like myself and social media observations, I noticed that we all have this desire to be great, live our best lives, and reach our fullest potential. I've been able to create my own reality and success for myself, so I want to help millennials like me, do the same for themselves.
Inspired by Ibrena Greeting Cards came from my constant struggle to find greeting cards on holidays and birthdays that could depict common black situations, such as a Mother's Day Cards for your grandmother who raised you, or a card with an image of a black person on the front. I was inspired by this issue and decided to be the change I wanted to see. Thus, Inspired By Ibrena Greeting Cards were birthed.
Fashion Gxd Magazine : How do you find people to bring into your organization that truly care about the organization the way you do?
Answer:
As of now, Inspired by Ibrena is a one woman show, with the exception of my graphic designer who executed my vision for my greeting cards. My business is fairly new and I intend to employ family and friends who already genuinely support my business.
Fashion Gxd Magazine : What three pieces of advice would you give to other children who want to become entrepreneurs?
1. Don't just "ride the wave" of entrepreneurship because it seems "cool." Know why you're choosing this route and create a business that is a true reflection of "you," not just selling the next cool product or service.
2. Go into your business with pure intentions and focus on using your unique gifts to bring value to others.
3. Respect the process. Do not expect a "success" story overnight. You must put forth the time, energy, and effort in order to see growth.


Fashion Gxd Magazine :If you had the chance to start your career over again, what would you do differently?
Answer: My actual career is an educator. I do not regret my career choice. It has perfectly prepared me for my business as a life coach and has provided many transferable skills, which assist me in running my business. Entrepreneurship was never my plan, but everything is aligning perfectly, as I transfer from full time educator to full time CEO.


Fashion Gxd Magazine :What would you say are the top three skills needed to be a successful entrepreneur ?
Answer: 1. Patience 2. Self -Discipline 3. Time Management
Fashion Gxd Magazine :What have been some of your failures, and what have you learned from them?
Answer: I honestly wouldn't consider anything I've been through a "failure," more like a lesson. I'm new to entrepreneurship and the best way to learn is to try, make mistakes, and learn from them. The greatest lesson I've learned is to really plan ahead and allow myself time for marketing and mistake making. When I've cut my deadlines too close, a minor hiccup can cost me. I must plan ahead for the unknown.


Fashion Gxd Magazine : How many hours do you work a day on average?
Answer: This definitely varies based on whether it's holiday season for my greeting cards and how many clients I have for my life coaching at the moment. It's definitely a daily, full time job.


Fashion Gxd Magazine :Describe/outline your typical day?
Answer: My typical day consists of waking up, meditating, reading something positive, going to my full time career as an educator, sending emails on my break whether it be to clients, my graphic designer, or social media marketing.
I go the gym afterwards, ship greeting cards, more social media marketing and engagements, brainstorming new cards,creating content, coaching clients, and I end my day by journaling and reading a good book.

Fashion Gxd Magazine : How has being an entrepreneur affected your family life?
Answer: I'm single with no children, so there hasn't been a profound affect on my family life; however, my siblings and other relatives are extremely proud and inspired by my decision to pursue entrepreneurship.
Fashion Gxd Magazine :What motivates you?
Answer: I'm motivated by my siblings and the positive responses I receive when I see a video of someone excited from receiving an Inspired By Ibrena Greeting Card with a picture of black person on the front who represents them. I'm also motivated by my clients positive responses when they tell me how my coaching has allowed them to realize things about themselves they didn't know and make meaningful changes in their lives.


Fashion Gxd Magazine: How do you generate new ideas?
Answer: All of my ideas are generated from my experiences in life and my intuition, whether it be the concept for Inspired By Ibrena Greeting Cards, a topic for my reflective blog "L's Into Lessons," or the guidance I provide my clients through Inspired By Ibrena Life Coaching.
Fashion Gxd Magazine : What sacrifices have you had to make to be a successful entrepreneur?
Answer: The greatest sacrifice I've made is how I utilize my time and finances. I had to teach myself that I'm not losing time or money, I'm making an investment into myself and brand, which is well worth it.
Fashion Gxd Magazine : Where you see yourself and your business in 10 years? 20 years?
Answer : In 10-20 years Inspired By Ibrena Greeting Cards will be the largest, black, woman owned greeting card company in the US. I will be the Iyanla of Life Coaching for Millennial Women; with a show on OWN. My blog "L's Into Lessons" will have inspired millions and allow me to travel around the world as an inspirational speaker.