Written By : Samantha Cee
At Le Blanc Beauty they specialize in making custom wigs. Not just with new hair extensions, refurbished hair extensions as well. We at Fashion Gxd Magazine sat down with the rising empire . Take a look at our exclusive below.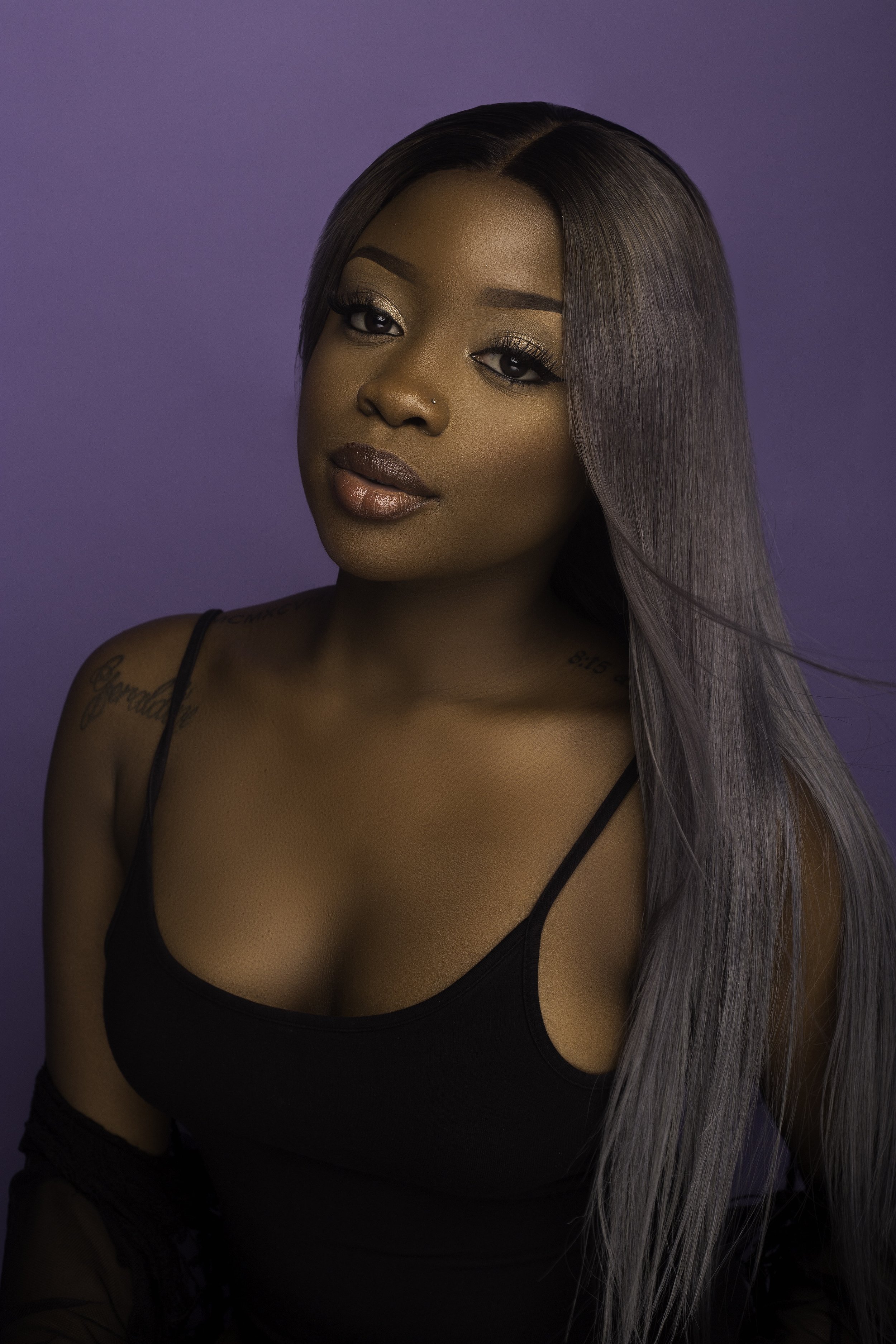 Inspiring Lives with Le Blanc , CEO
Social Media Accounts :
Instagram @Leblanc.beauty && Main Instagram Account @ti.vicky.
Facebook : Victoria Starr // Facebook: Le Blanc Beauty
Fashion Gxd Magazine : How did the idea for your business come about?
Le Blanc Beauty (CEO) : July 17, 2017 I got fired from a previous job I had, after that it was just so hard looking for a new one. I went without a job for at least three months, places just kept giving me the run around, saying things like "We're going to give you a call." I was just thanking myself for saving a little money, even that ran out. It came to the point where I had no money to do my hair and even though I was living under my moms roof. She raised me to be a hustler and to be very strategic. So one day I came across some old hair, a YouTube video, and I decided to make me a wig. It was so funny because I remember calling a home girl of mine name Junedie she does braids and a lot more hairstyles too. I just kept calling her so she can see my progress and she was just saying I was doing a good job. I spent the whole day making that wig and I don't regret it, eventually I got a job and couldn't give it all my attention anymore, but I never stopped making them for myself or for other girls who would ask once in a while. My people always pushed me and said I should make this into a business for myself and a lot of other girls too, so I stepped out on faith and created Le Blanc Beauty.
Fashion Gxd Magazine : How do you find people to bring into your organization that truly care about the organization the way you do?
Le Blanc Beauty (CEO): My team involves me, my little sister who manages my account while I'm working, and my friends, and my mom who promote me genuinely. You do have to give others the benefit of the doubt, but although my business is still under a lot work and progress, I personally think if you can help those around you or put them in a position to get some exposure or some money that's best.
Fashion Gxd Magazine : What three pieces of advice would you give to other children who want to become entrepreneurs?
Le Blanc Beauty (CEO): Number one would be is to sit yourself down and figure out your talents, go through ideas, pick your brain and figure out what the world is missing that you could give it. Number two would be to make sure you got a strong foundation that's supporting you, because it do get tough and you want to make sure you got shoulders to lean on that'll uplift you. Number three believe in yourself, have faith that whatever it is you want to do in this world you can do it, because everybody serves a purpose; live in yours.
Fashion Gxd Magazine :If you had the chance to start your career over again, what would you do differently?
Le Blanc Beauty (CEO): Honestly nothing, I wouldn't change anything if I could everything in this life happens for a reason, my story, my career is still being written.
Fashion Gxd Magazine :What would you say are the top three skills needed to be a successful entrepreneur ?
Le Blanc Beauty (CEO): Number one, You have to make peace with the fact that you won't win every time, you'll encounter more losses than wins but that' ll make you humble for every win you've earned. Number two be confident and genuine in everything you do, it's important that you have a strong confidence and maintain being genuine with your work. Number three would be disciplining yourself, there's going to be certain habits or traits that you have to put in order or else it'll tear you down in the end. Procrastination is your biggest enemy so you have to discipline yourself to do what needs to be done.
Fashion Gxd Magazine :What have been some of your failures, and what have you learned from them?
Le Blanc Beauty (CEO): I would say my first failure I took was my first unsatisfied customer, and this is because I was trying my hardest to do everything on their time, and I'm somebody if you need a wig done in urgency I won't rest until it's done. I love making my customers happy it's the best feeling ever, but I was so stuck and focused on getting it to them in the time they wanted it. I messed up and I felt extremely bad about it because I had to come to a realization that I have to be thoughtful and understanding. It wasn't about me or how I felt about the turn out, it was more about how I looked over the fact I could've just said "I'm sorry, I won't have the time to do it." Overall I learned it has to be on my time and I have to let my customers know great work can't be rushed.
Fashion Gxd Magazine : How many hours do you work a day on average?
Le Blanc Beauty (CEO): I would say about 16 hours a day
Fashion Gxd Magazine :Describe/outline your typical day?
Photography: Shot By T Woods (Instgram) @shotby.twoods
Le Blanc Beauty (CEO): I wake up at 6 a.m , I workout 7 a.m-8a.m, Go home and shower and get started on wigs until I have to leave my house around 2:20p.m for work which starts @3p.m I finish sewing the wigs at work because I do security at a gate house and it's really quite for me to do them there, I get off 10:40p.m-11p.m go home shower, and the style the wigs up until 2 the next day then go to bed. On the weekends I'm off from my 9-5 but not from my business.
Fashion Gxd Magazine : How has being an entrepreneur affected your family life?
Le Blanc Beauty (CEO): I hardly spend time with my family because I work a job already but also having a business just made it a bit more harder to spend time with them.
Fashion Gxd Magazine :What motivates you?
Le Blanc Beauty (CEO): My siblings, my mom there's nothing I wouldn't do for them, I'm the second oldest and I have 3 little sisters that look up to me, my mom that prays and wants the best for me , and a brother that would do anything to protect me. My friends who are nothing but genuine to me, and the customers that support me I always let them know I'm no better and there's is nothing to be ashamed about when talking to me and they love me for that. That's my motivation that's what keeps me going unconditional love no matter how hard it gets.
Fashion Gxd Magazine: How do you generate new ideas?
Le Blanc Beauty (CEO): I'm not a sleeper, so I don't ever get to dream but my mind goes to a million places when I don't rest. I love staying up, it gives me time to brainstorm, and once I come up with something I write it in my notes, sleep on it, wake up and try to get into it the next day.
Fashion Gxd Magazine : What sacrifices have you had to make to be a successful entrepreneur?
Le Blanc Beauty (CEO): I gave up a good 8 hours of sleep, and I put a pause on going to school, doesn't mean I won't go back though I want everything that's good for me. I just really focus on how can I improve with my business and how do I go about being a better person for my business.
Fashion Gxd Magazine : Where you see yourself and your business in 10 years? 20 years?
Le Blanc Beauty (CEO): I see myself being this successful Haitian woman my mother raised me to be, and owning more than one business, doing what I love, and spreading love to as many people as I can cause the world needs healing. I see Le Blanc Beauty being a lot more than just a business about hair, and wigs. I don't know what's to come for it in 10 or 20 years but it's going to be a whole lot of greatness, there's going to be MORE.