Written By : Samantha Cee
Touched with Style L.L.C and Tangeia Smith are multifaceted brands that intertwine to promote self-expression and self-love through encouraging to live as an original and authentically as you can. Touched with Style L.L.C includes makeup artistry, custom apparel and décor, as well as novelty and memorabilia items. The newest subset addition to the TWS brand is the Nine.Twenty-Nine Beauty products. Nine.Twenty-Nine Beauty includes super finely milled extreme shine glitter pigments, eye catching chunky cosmetic glitter, high sparkle hydrating lip toppers/gloss, High quality 3D strip mink lashes, and a 15pc complete complexion brush set. The Tangeia Smith is an individual becoming a brand. As a fashion, beauty, and lifestyle influencer and YouTuber.
" I, Tangeia Smith, do more than work with brands to promote their items. My goal is to showcase to my followers that living authentically you is the way to being able to live a happier healthier life regardless of your size. I reiterate this statement through fashion posts on Instagram, How-to videos of varying topics on YouTube, and discussion of a variety of topics on Snapchat. I allow open communication with my following on all my platforms to show authenticity and encourage discussions of sensitive topics. I show the behind the scenes work that goes into being and influencer and business owner to encourage self-motivation, determination, and "If you put your mind to it, you can do it" attitude. My goal is to not only inspire or encourage the plus size girl, or the black girl, to be great in all her endeavors, but all women as we are most certainly the future!" Take a look at the exclusive interview , Fashion Gxd Magazine acquired from the rising brand .
Social Media Accounts: @chief_tan, @touchedwithstyle, YouTube: Tangeia Smith Channel https://www.youtube.com/channel/UCkFuPtwMOJM3L_CuZ1bBdmw,
Snapchat: TDS0929
CURRENTLY UNDER CONSTRUCTION but is www.tangeiadsmith.com, any inquiries can be made via email which can be found in the bio of either Instagram account.
Fashion Gxd Magazine : How did the idea for your business come about?
Tangeia Smith (CEO) : I've always been a "creative". In my opinion, crafting, fashion consulting, and beauty/cosmetics applications are all art forms. I'm at my happiest and feel most free when I am actively creating something. During college at Tennessee State University I became a member of the National Association of Colored Women's Clubs, Inc. NACWC, Inc., like many service organizations, involved leadership activities often centered around themed events and activities to serve the community and inspire organization members to give back. Our TSU undergraduate chapter designed and produced several innovative crafts to decorate venues, host regional meetings and to provide as welcoming gifts to prospective members. I became heavily involved in the brainstorming and creation process of memorabilia for dozens of events throughout my college experience. I became the go-to person and enjoyed the entire creative process from idea to fruition. My hidden talents blossomed, and the rest is history so to speak. During this period, I began making customized probate gifts for friends who crossed in to NPHC Greek Letter organizations and personalized graduation toppers for graduates. Positive peer reviews resulted in referrals and an income source based on the materials and my labor. My creative juices started flowing and, based on the customer explanation of the event and the theme, I started designing gifts, T-shirts, creating step-show costumes, and various other paraphernalia for Greek Weeks and other campus organizations and events. The realization that I had a profitable talent led me to begin building my craft inventory, pricing my projects based on materials and time and my hobby and passion turned into additional way to help finance college expenses. Once I completed my degree in Family and Consumer Science with a concentration in Fashion Merchandising & Design and Business I decided to pursue entrepreneurship and turned my labor of love into my very own business, Touched with Style L.L.C.
Fashion Gxd Magazine : How do you find people to bring into your organization that truly care about the organization the way you do?
Tangeia Smith (CEO) : At this still early stage of my business and brand development, the most integral people whom I feel truly care about both the business and my success, are my parents. My first few years after college were overwhelming. I was working a full-time job and intertwining my personal brand Tangeia Smith and business brand, Touched with Style, LLC and its subsets. I was literally running myself ragged. I sat down and talked with my parents, now business associates, and showed them the growth of my platforms and spoke about my personal and professional business goals. They always saw me in the mist of working but I rarely had time to explain my long-term and short-term goals and objectives, and the possibilities of where I wanted all these things to lead me. After watching me hustle and work all types of hours on all types of projects, as well seeing the growth of my platforms, influence, and sales they reassured me that I was not alone on this journey. They have been helping me in any way they can and have even become more tech savvy and understanding of the millennial mindset in the process. They both have years of management and supervisory experience, and I truly value their wisdom and leadership abilities. I consult them before choosing to bring on any outside individuals into the organization. I am fortunate to have an amazing intern (Aniyah) who took the initiative to communicate directly to me her interest in what I was doing, her individual skill set and why she wanted to assist in the growth of TWS. In the short time she has been acting as the TWS Social Media Managing Intern, she has proven to be a wonderful addition and a true asset to the business. I will continue to personally interview and consult with my business partners on any new associates of TWS. At this stage of my development it is critical to have loyal co-workers with ethical intentions and a strong desire to succeed in this multimedia driven environment.
Fashion Gxd Magazine : What three pieces of advice would you give to other children who want to become entrepreneurs?
Tangeia Smith (CEO) : (1) Never give up on yourself or your vision when others can't see it. (2) Be passionate about what you're doing and trying to build, and not just for quick money. There is no 9-5 in entrepreneurship. Building your own business and brand will take all your designated work and most of your free time. Your business will not bloom if your heart is not in it, and your income will not be sustainable. (3) Remain determined and eager at all times. Every idea you have will not work, and every plan will not be able to be followed step by step. Stay positive and utilize critical thinking skills to problem solve and create a positive outcome when you feel there isn't one.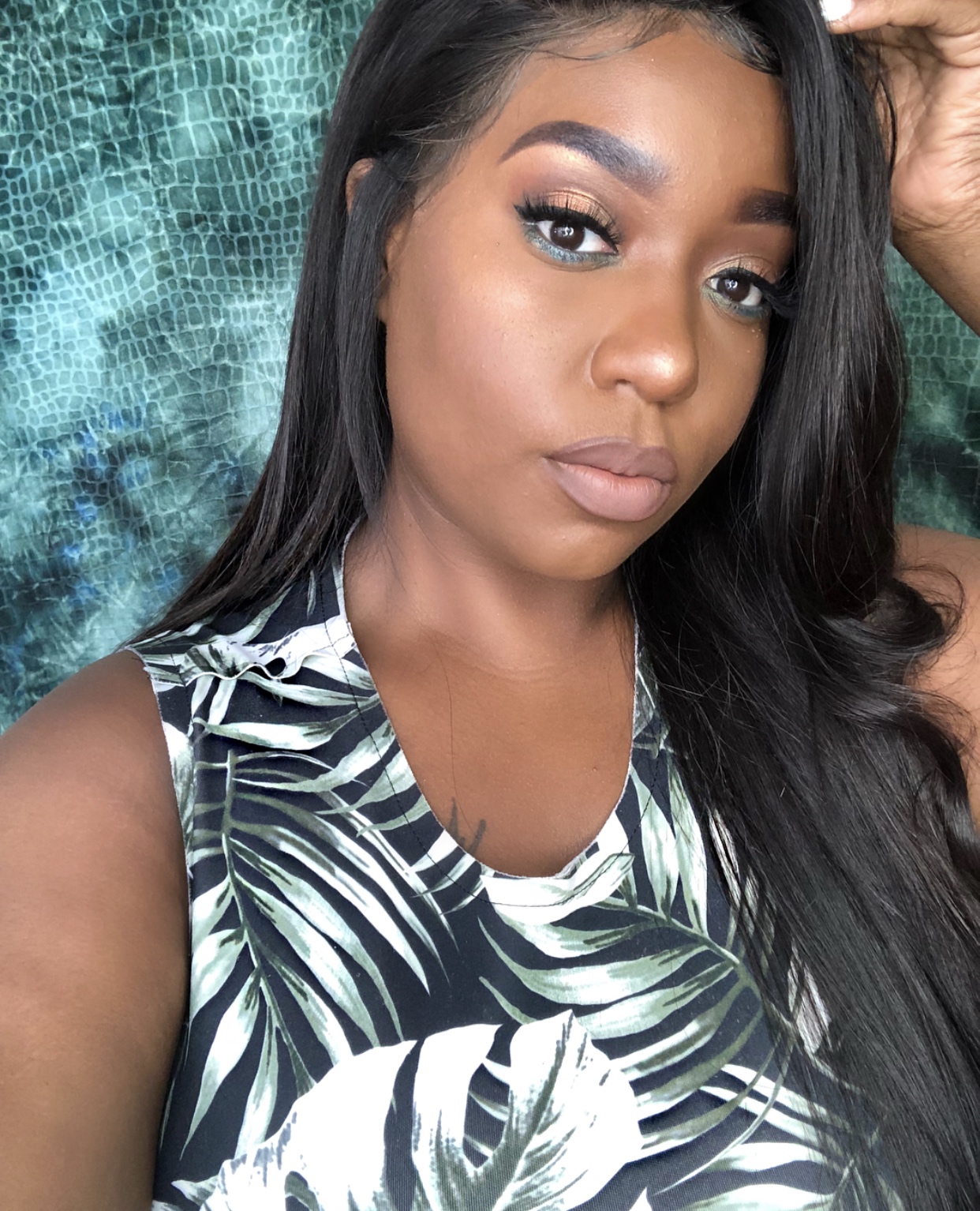 Fashion Gxd Magazine :If you had the chance to start your career over again, what would you do differently?
Tangeia Smith (CEO) : Nothing. I'm on a path no one I personally know has ever taken, so with most things in life it is trial and error. I am still young in my business, and now working in to my 2nd official year as a business it has changed and grown drastically. There is nothing I would do differently because I have learned from each mistake or setback to be able to move more triumphantly in the future.
Fashion Gxd Magazine :What would you say are the top three skills needed to be a successful entrepreneur ?
Tangeia Smith (CEO) : Financial accountability and record keeping, time/task management, and self-motivation.
Fashion Gxd Magazine :What have been some of your failures, and what have you learned from them?
Tangeia Smith (CEO) : My main failures have been with money management. I'm just now understanding that as a new business, literally every penny counts. From under charging for products and services I have learned the value of my skillset and time, as well as the importance of bookkeeping. Many new businesses will take a loss in the first few years. The assistance of my business associates has helped me to learn from my financial errors early on. I am learning the hard lessons of financial planning which will enable my business to grow more effectively in the future.
Fashion Gxd Magazine : How many hours do you work a day on average?
Tangeia Smith (CEO) : 20! I know this seems excessive but by know means is this an exaggeration. I believe in my business so much and see its potential to grow, that sleep seems like a luxury at times. Managing both brands takes considerable time and each has its own specific set of deadlines where collaborative agreements and tasks must be completed in order to remain successful. I literally take short naps most of the time, which some may feel is unhealthy, but when I'm in a creative/work mode there is no stopping me until the task is completed. Letting too many projects roll over into the next day has a domino effect and delays deadlines associated with other projects.
Fashion Gxd Magazine :Describe/outline your typical day?
Tangeia Smith (CEO) : To begin my day I like to attempt getting in a 1-2 hour workout in the morning. Most times, the workout usually ends up as the final activity of my day due to product delivery suspense and deadlines. I keep an extensive planner and I review my planner each morning to see what needs to be accomplished for both TWS and Tangeia Smith. I first ensure to complete specific time-based products/crafts and post any collaborations in the priority order in which they were contracted and paid. Both TWS and Tangeia Smith tasks require a lot of hands on work that in most instances only I can accomplish. Anything that can be delegated to my intern, Aniyah or my father, I do so and check those tasks off my list. My day always involves the creation of something. This could be anything from a decorative birthday bottle, custom apparel, a makeup client for TWS, or social media content creation, product promotion or sponsored posts via Instagram, YouTube, or Snapchat for Tangeia Smith. TWS task coordination requires significant ongoing communication with the client/customer. It is imperative to ensure customer items are made correctly and to avoid and minimize liability should there be confusion or misunderstanding in product development. When it comes to content creation for social media, I am my own creative director, wardrobe stylist, hair dresser, makeup artist, photographer, videographer, and editor. Shooting looks and content for fashion, beauty, and lifestyles brands is a minimum four-step process to completion (Prep, shoot, edit, post). Each step is extremely time consuming for one individual. The routine of the day tends to be the same, but it never gets dull because I am always creating something new!
Fashion Gxd Magazine : How has being an entrepreneur affected your family life?
Tangeia Smith (CEO) : I am a single, child free, young woman so fortunately it has not had any negative effects on my family or time spent with them. Working with my family as business associates, has been a blessing and brought us closer together and created an even tighter bond.
Fashion Gxd Magazine :What motivates you?
Tangeia Smith (CEO) : My parents. They have gone above and beyond to provide me with everything I've ever needed and wanted in life. They have instilled so many wonderful traits in me, that have allowed me to become a successful and contributing member of my community and society. I believe them to be THE BEST parents on this planet, and often tell them they need to teach classes on such a skill. I have many friends who are not as fortunate as me to be blessed with the type of parents I have, and many people do not get the type of support my parents provide me. I just want to be able to take care of and provide for them, which can never equate to the possibilities they've given me, but I will definitely do all I can for them as they have done for me.
Fashion Gxd Magazine: How do you generate new ideas?
Tangeia Smith (CEO) : Living life. I find living life, having experiences, and creating memories allow my mind to be more open and ideas to flow more freely. Custom creations are usually sparked by normal everyday items or sites and how I can make them more glamorous or interesting. Customers usually come to me with great ideas, just unsure of how to completely execute it. Finishing this "puzzle" ignites my creativity and many times these customer orders become stable pieces for others to order.
Fashion Gxd Magazine : What sacrifices have you had to make to be a successful entrepreneur?
Tangeia Smith (CEO) : I honestly do not feel like I have had to sacrifice anything that was really a necessity. What I'm working to build is how I want to be able to make a substantial income from, build a family from, and leave my legacy as. All of these goals weigh more heavily in my head and on my heart than "chilling". I am in my 20s and what else is there to do but grind to solidify a secure future. I've never been a 9-5 "normal" job type of person. I've always pursued leadership positions, and a hustler type of mentality. Filing the paperwork to become a legitimate business was the first steps in taking real action to being able to live my life and make an income the way I see fit.
Fashion Gxd Magazine : Where you see yourself and your business in 10 years? 20 years?
Tangeia Smith (CEO) : In 10 years I see myself as a renowned fashion, beauty, and lifestyle influencer and mogul with Touched with Style. LLC as a beauty and fashion household name. In 20 years I see Touched with Style, LLC with several more successful subsets and an internationally known brand. I see myself teaching and passing down the business lay of the land to business associates and my children to continue successfully running the business. In 20 years I hope I am in the position to still be heavily involved with all aspects of the business but beginning my transition from the face of the brand to my future offspring, if God wills! I want TWS to remain a family owned business for as long as possible.